Over a couple of decades, leather jackets ruled the fashion universe, not because of constant fashion and style but because it is the only staple that fits with every dress, and women can't leave that staple behind. Women's leather jacket has captured too much reliability and fame in the fashion world within a couple of decades. Improvements in designs constantly keep women stuck with these leather outfits forever because leather jacket suits every dress of women.
When it comes to women put something along with leather jackets so they can shut their mouths with their choice. But some women couldn't able to choose the outfit to wear with leather jackets. If you will follow our tips so absolutely you can stun everyone;
With A Dress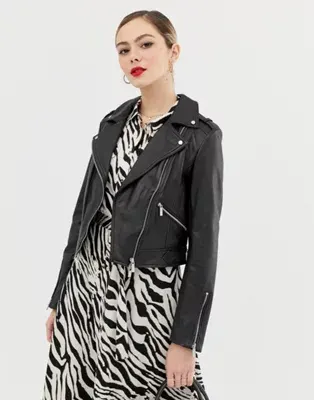 A black moto leather jacket with a dress will be an awesome and stunning combination for those who want a simple outfit. When you open your cupboard so on the other side of it you got many leather jackets but under it what to wear you never get an exact idea. But when you pick a dress to wear under your leather jacket then you pair something unique with short or long boots it looks stunning.
With Jeans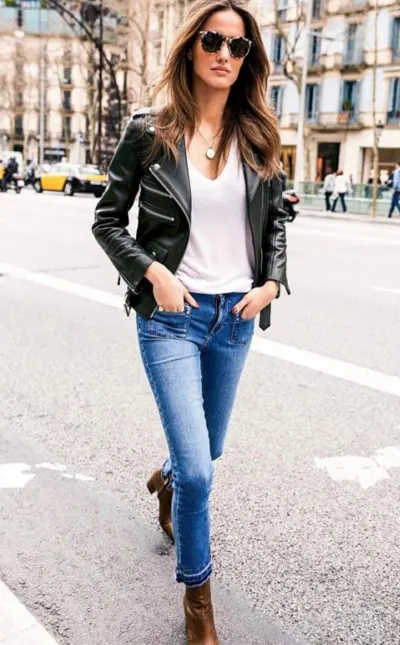 Wanna look stunning? So why don't you try to wear ripped or skinny jeans with a biker leather jacket? The combination of light (blue) jeans and dark color leather jackets will be astonishing. For classy touch wear black goggles and black sneaker shoes.
With T-Shirt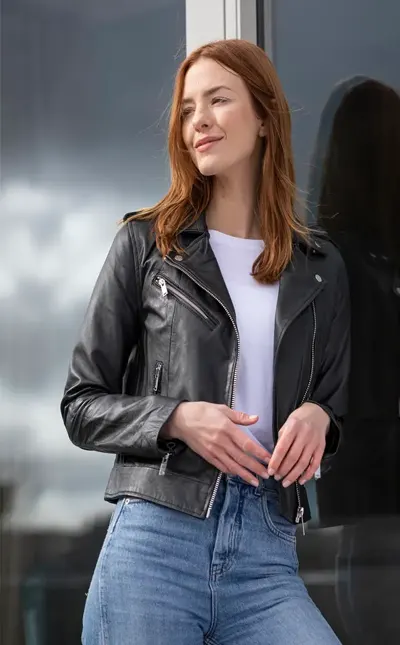 Don't wanna wear ornaments or jewelry or wanna look trendy? So why shouldn't try a combo of jeans and a T-shirt? For more relaxed events just wear necklace or lite ornaments. This can help you to raise your outfit's level.
With Crop Top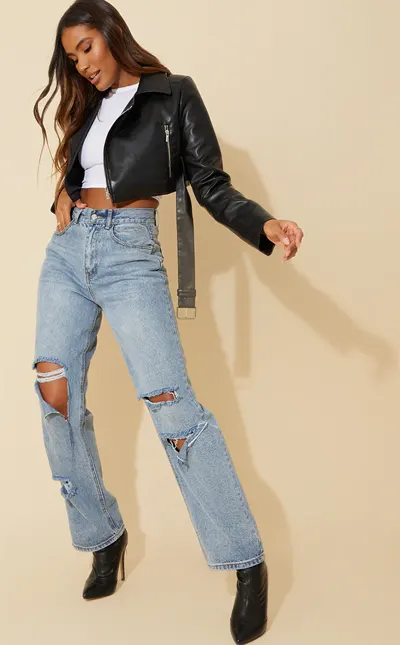 The combination of a crop top and leather jacket will always give you a classy look. Some of them choose to combine a cropped shirt with a skirt or denim shorts. You can style your crop top with a black leather jacket and high-waisted jeans.